That's right ladies and gentleman--I'm a lady of my word! As was foretold by the aligning of planets in a galaxy you've never heard of, and by the words that fly across the internet, my Book Review YoutTube Channel, DRINK THAT BOOK will be premiering this friday! Aren't you excited!?
No seriously. Be excited!
There will be much drinking and tipsyness! There were will be shots! There will be a signature drink! There will be a book review! Although whether it's coherent or not......
So join me fellow lovers of books! Geek out with me! Do you love talking about your favorite scenes or characters from books? Then this is the place for it! And incase you were wondering, BookTube is a community on YouTube of people who review books and talk about new ones they find, or review popular ones etc.
have you ever heard of John Green?
I hope you have, because he freaking wrote THE FAULT IN OUR STARS and FINDING ALASKA. You know what he was before he did that?
He was a booktuber. HE STILL IS.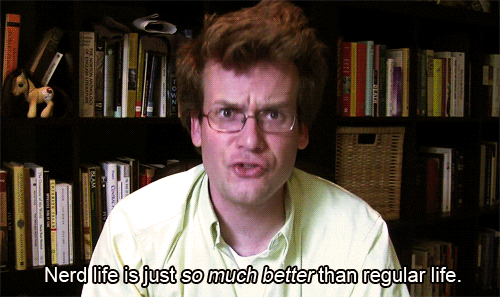 The beautiful, nerdiful, geekiful,fantastic JOHN GREEN!
BookTube is amazing! I've found so many books to read because of them! And I've started to shyly, slowly, enter that world. I want to be friends with all those fellow book reviewers and readers. And you know what? So far, they're WONDERFUL PEOPLE. I've been making friends, connecting, geeking out over books with them. Amazing people like
Diana
from Novel Tea (her channel is awesome and she's adorable! She's kind of a twin I never knew I had!), and
Emma
from Emma Books. (her reviews are great!), and
Dylan
from Books With Dylan! (he's so fun and a good reviewer and his hair...well. He has great taste, clearly.)There are a million others that I can't even begin to start listing, but they're there! Reviewing, reading, being geeky, recommending books! Check it out if you want!
Writers were readers before they were writers. And even when they ARE writers, they are first and foremost--readers. And then geeks. And
then
they are writers. And sometimes they're BookTubers!
So be ready, Friday will be epic (or an epic failure... either way, it'll be epic, right!?.)! In the meantime, I hope you visit BookTube and find new books to love, or meet people who love books you've read as much as you do so you can geek out together in the comments. That's why I do it!
THAT'S ME! I kind of like the color blue....A LOT.....